FB ADS CONVERSION HACK REVEALED🔥
Discover a non-rocket-science system to create, optimize and run profitable Facebook Ads and strategically generate Baddas Return On Investment (ROI) using just 3 campaigns to prospect, nurture and close more customers and clients with my secret 3-step Ad magnet.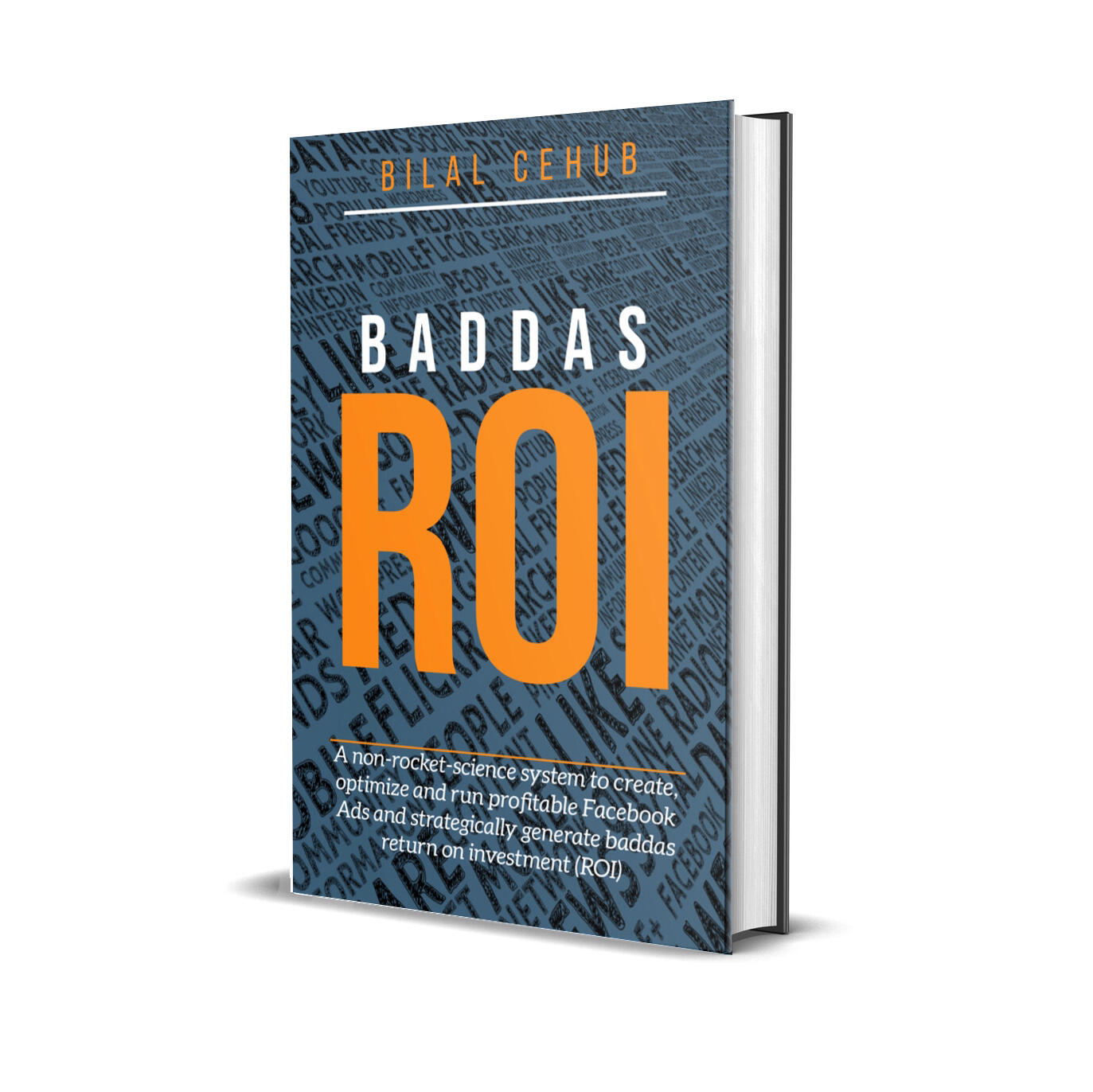 How I received a fat slap on my face that cost me thousands of Naira!
Read this if you don't want to find yourself making rocky mistakes while trying to advertise on Facebook.

I just want you to steer clear from common mistakes you will make when you start "trial-and-error" with Facebook Ads.

You see, anything that has to do with money, take it very seriously and be careful with it.

Sometimes you will think that what you have learned from free classes is enough for you to click the launch bad. To twist and squeeze until you crack the code.

Yes! You can do that with other skills (like web design, graphics designs, blogging, email marketing, video editing, etc).

You can use free materials out there and try them on your own until you mastered the skills.

You will, probably, lose nothing if you do "trial-and-error" with any of these skills.

But don't try that with Facebook advertising!

Because you're going to lose your hand-earned money 💰

When I started e-commerce business and expertnaire affiliate marketing, I thought Facebook Ads is all about creating Ad account, fund it with money, write some copies, download quality product images or use my picture and booom......launch my Ads!

Until I lost almost 150k on Facebook Ads without making one single sale.

To keep it short, I even lost my Facebook account as a result of that.

Let me tell you what happened.

I believe you know about "double Authenticator" right!

See, I activated my Ad account with "double Authenticator" password because I wanted to request for verification after Facebook banned my Ad account for the first time.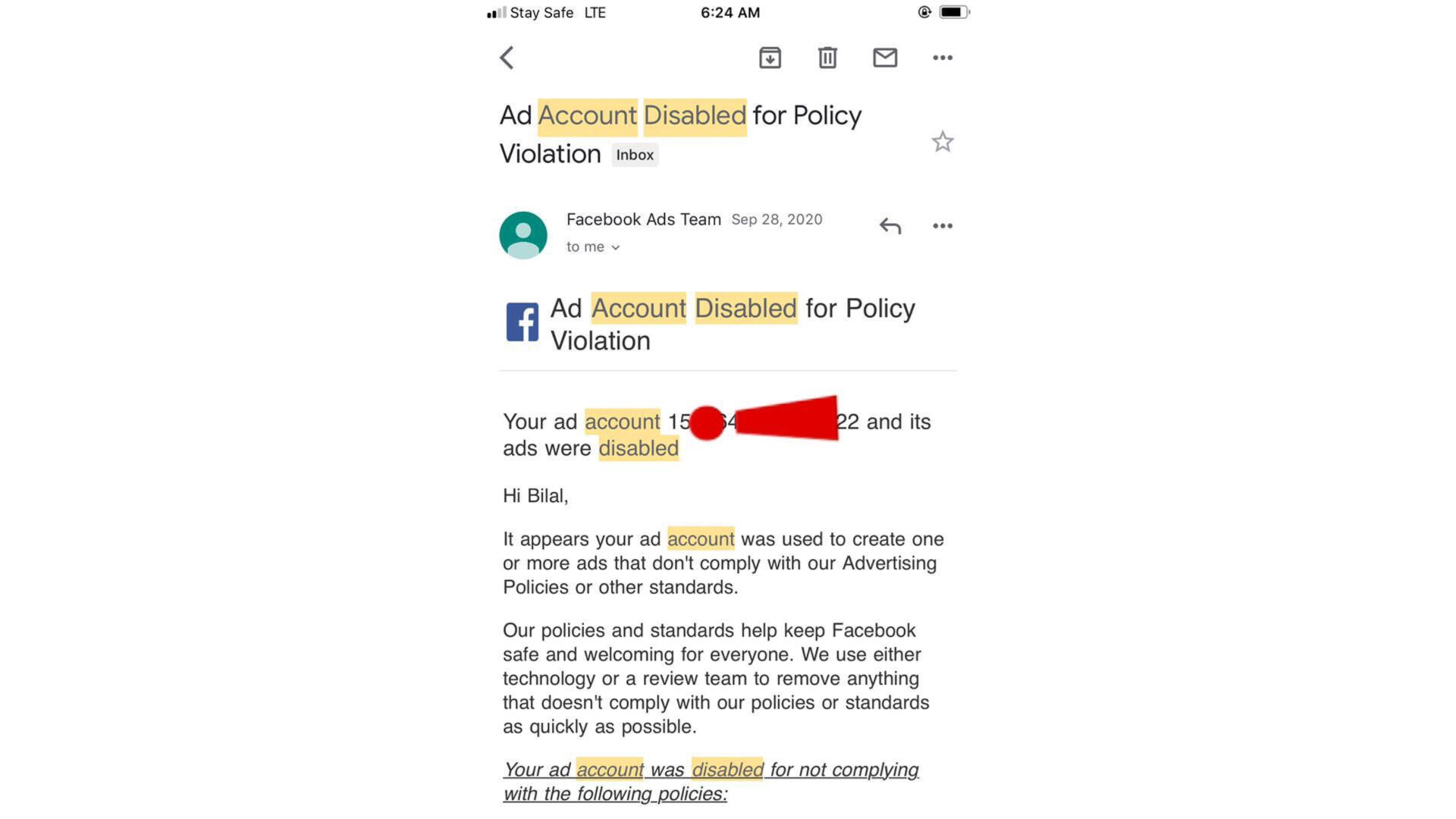 Unfortunately, I forgot to save the "Authenticator key" in my Gmail account. The "Authenticator key" is the only password I can use to login my Facebook business account and also my personal Facebook account.

Why? Because, both of them will be linked together (automatically) after you activate "double authenticator" from your Facebook business account.

Without "Authenticator key" and password generation App you can't login your business account and your personal Facebook account with another phone.

If you have Ad account already and you're very much familiar with Ad manager you will understand my point better.

I booked a call session with the Facebook team concerning my Ad account verification.

During the call session they asked for my business documents and I provided for them.

They eventually rectified and reinstated my Facebook Ad account.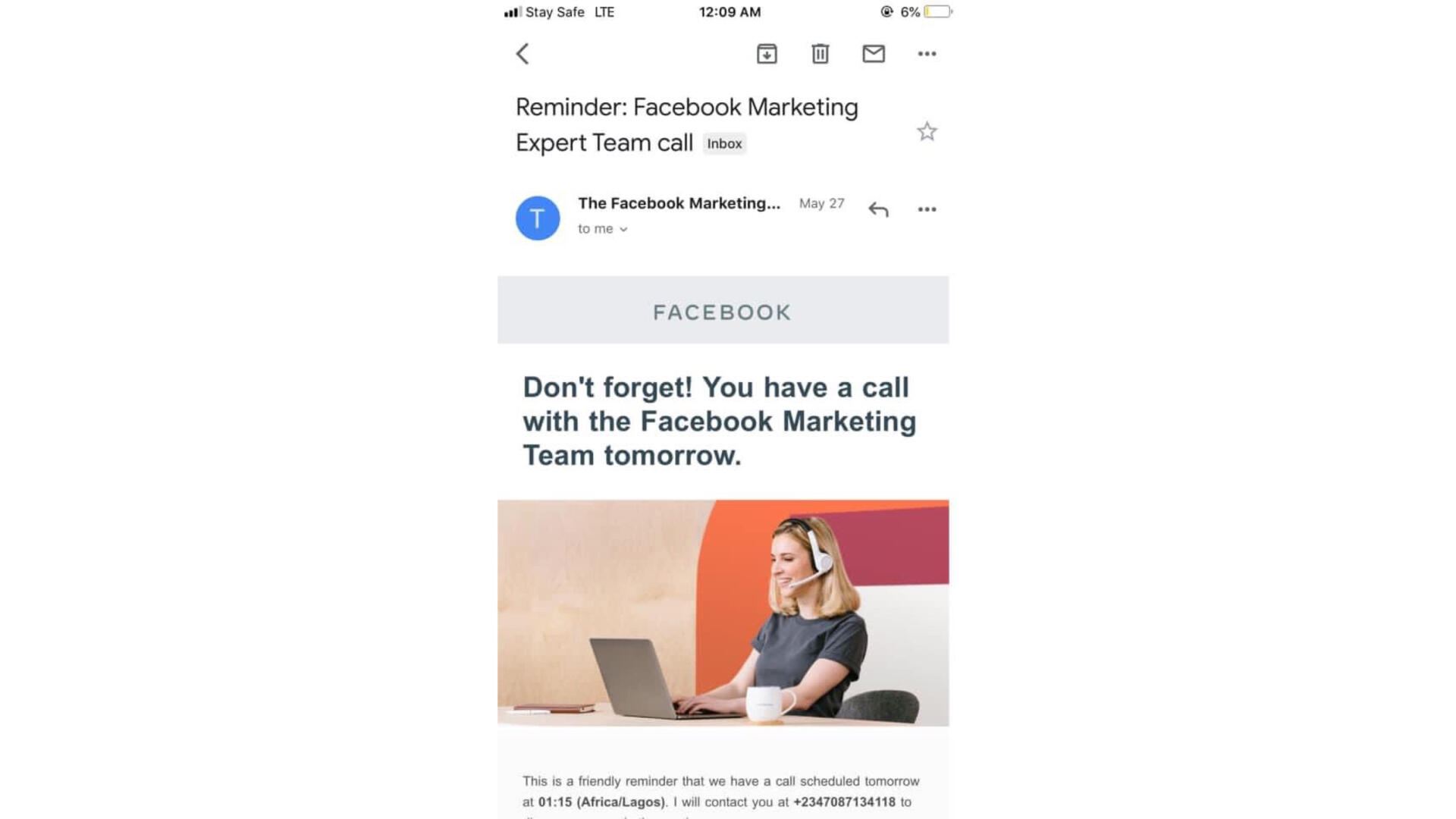 You can WhatsApp the number in the screenshot above to confirm. It's my business number.

The most annoying thing is that, my clients' campaigns were disabled while I have to wait for 6 good weeks before they rectify my Ad account issues. So, I paid their money back from my pocket.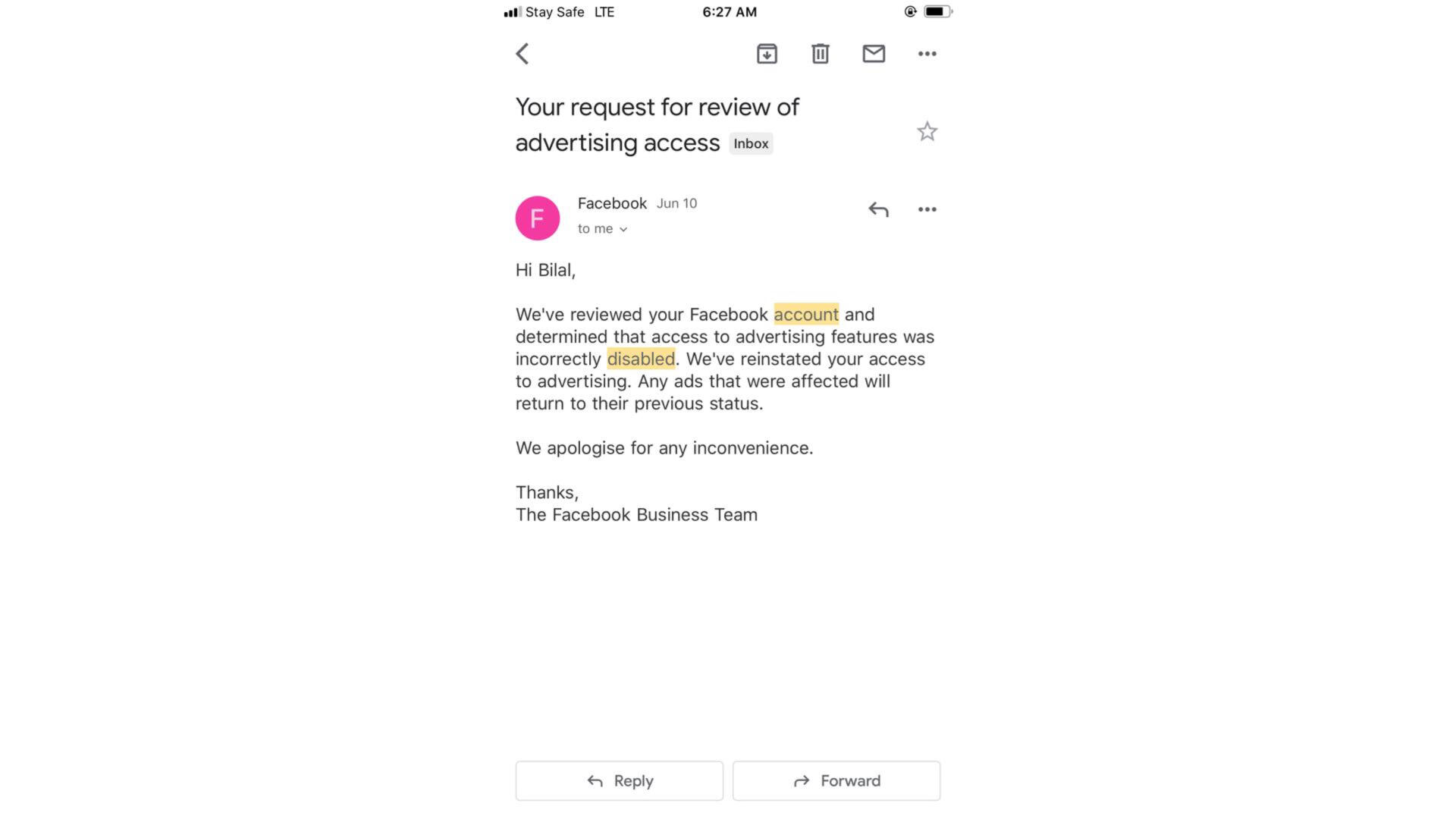 Despite that I got my Ad account back.
Something terrible happened again!
Early March, I took a short flight from Port Harcourt to Abuja.
Unfortunately, I forgot my phone inside the Taxi that drove me from my house to airport.
That's the end of the story!
In short, I lost my Ad account and my personal Facebook account because I cannot access any of the two on my new phone.
So, I have to create a new Facebook account, a new business account, a new Facebook page and a new Ad account.
My point here isn't to tell you about everything that I have lost. What you should grab is the first thing that leads to all these regrets!
"TRIAL-AND-ERROR"
My first mistake was trying to run Facebook Ads without having the technical and strategic skills. Because I wanted to sale, I wanted to generate oil money with Facebook Ads.
I dull myself thinking that, the little I have learned in free classes and youtube videos is enough for me to kickstart my advertising journey.
👉🏼I was stingy enough to invest in solid and result-guaranteed courses.
👉🏼Had it been I didn't tempered with my Ad account, it would haven't been banned.
👉🏼If the Ad account were not banned I won't activate "double Authenticator" to request for verification. You got my point. I put myself in a total mess.
I lost N150k (including my clients' campaign budget) I funded my Ad account with
Since then, I had to change my mindset to really achieve my goals.
Online business?
Is a "do or die" game!
No matter the lost...No going back!
I refused to give up!
On one special day, I went on youtube to watch some free tips on Facebook Advertising.
I saw an Ad (very eye-catchy and attention-grabbing) sponsored by Mr. Nejo. He was strictly speaking to me because this guy was mentioning my challenges (👉🏼Sales!) in his video Ad.
So, I visited his landing page just to see what's the catch. I ended up purchasing his Facebook Ads course which amount N300,000 Naira.
I got so much value to the extent that I started investing in his different courses, follow different modules bamba-to-bamba.
I joined his VIP membership telegram channel where he mentor all his students that signed up for his profitable online courses.
And I started implementing all strategies that I learned from his courses.
But yet, I'm still not comfortable with my results despite that I have made thousands of Naira from Facebook advertising with the help of my mentor, Mr. Nejo, the social marketing genius.
"I have some of his free materials to share with you. Already added for you in my conversion hack book"
Especially when I see my competitors making 10x of my results with the same Facebook Platform. I told myself that they're more things to learn about Facebook advertising.
Eventually, I started testing different strategies and studying customer avatar for different type of industries, products and services until I discovered a 3-step Ad magnet which enable me to create, optimize and run a profitable Facebook Ads with just 3 different campaigns.
After getting massive results from Facebook Ads, I have decided to give you the same system to create, optimize and run profitable Facebook Ads explained in my conversion hack book.
Even if you don't have Facebook Ad account I have added complete video guides for you to create your Ad account, create custom audiences and setup your profitable campaigns.
If you can take all the risk and blame nobody then, go ahead and twist, if you like don't just twist, you can also twerk with your Facebook Ad account the way you like.
Las Las one of these two things will happen:
1. Either Facebook ban your Ad account for violating their policies
OR
2. You waste your hand-earned money trying to figure out how to run profitable Facebook Ads that guarantees sales.
You see, they're some students that came to my DM asking for my training fee. When I told them that I charge N40,000 Naira for one-on-one mentorship, they ran away.
But guess what?
After 2-3 months, some of them come back again asking if I can help them to fix their Ad account issues😄
You already know what happened to their account. So, no need to explain further🤣....I still help them sha.
If you don't want any of these to intentionally happen to you then, this offer is your bus stop.
Crush it and come to my DM to share your testimony. I love when my students share their results with me and I would love you to be among them today.
"Enough is enough for the wise"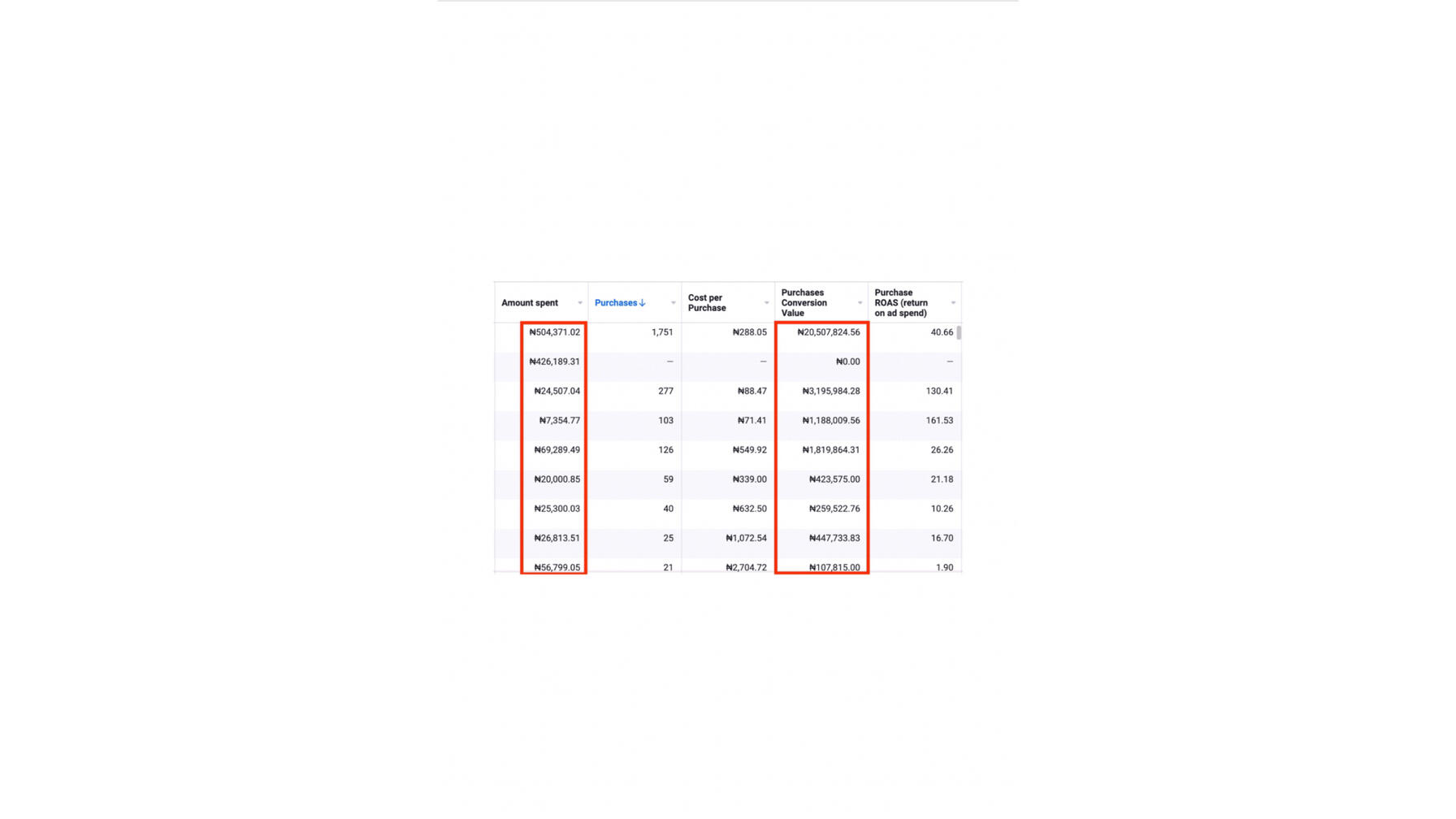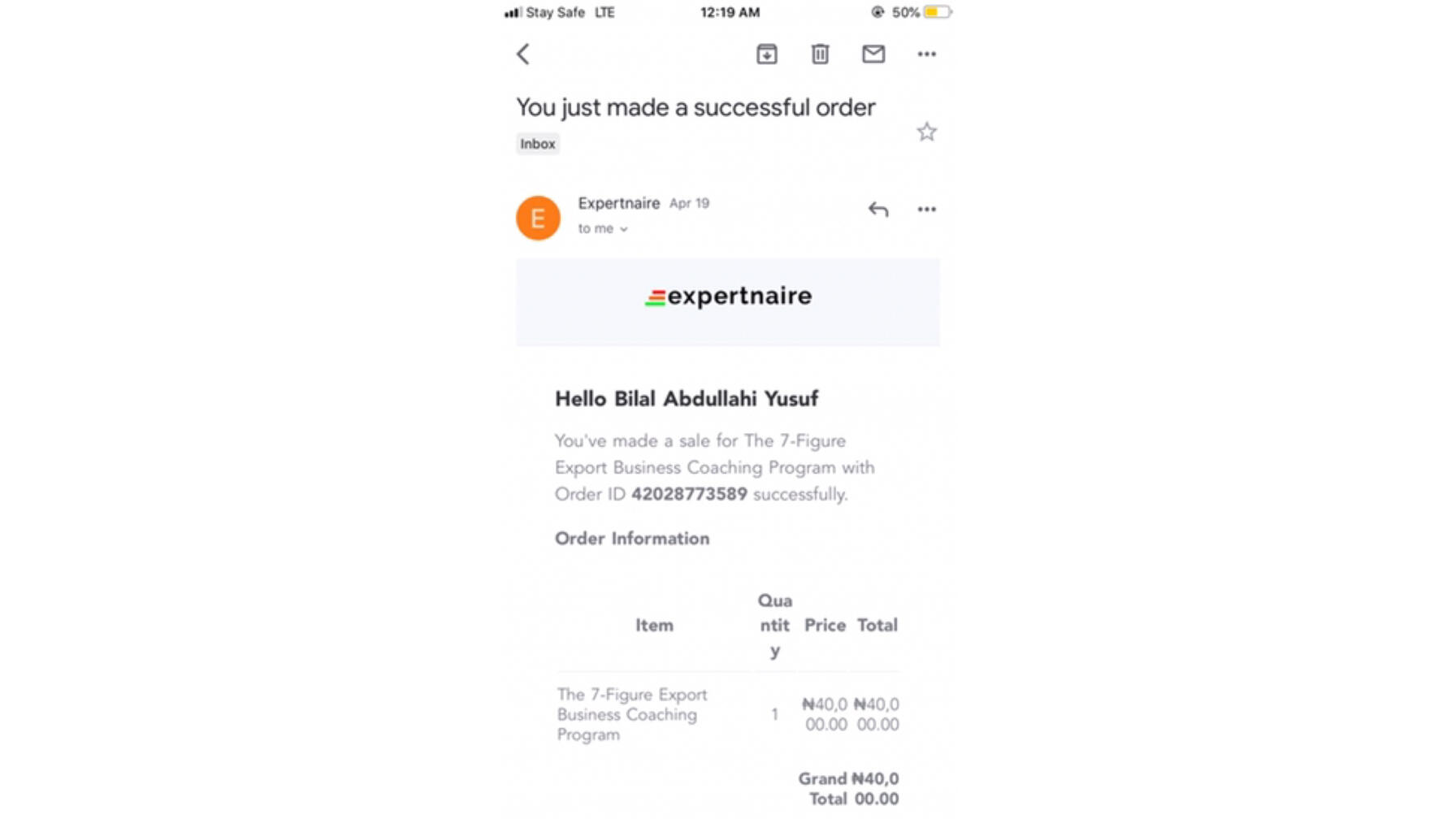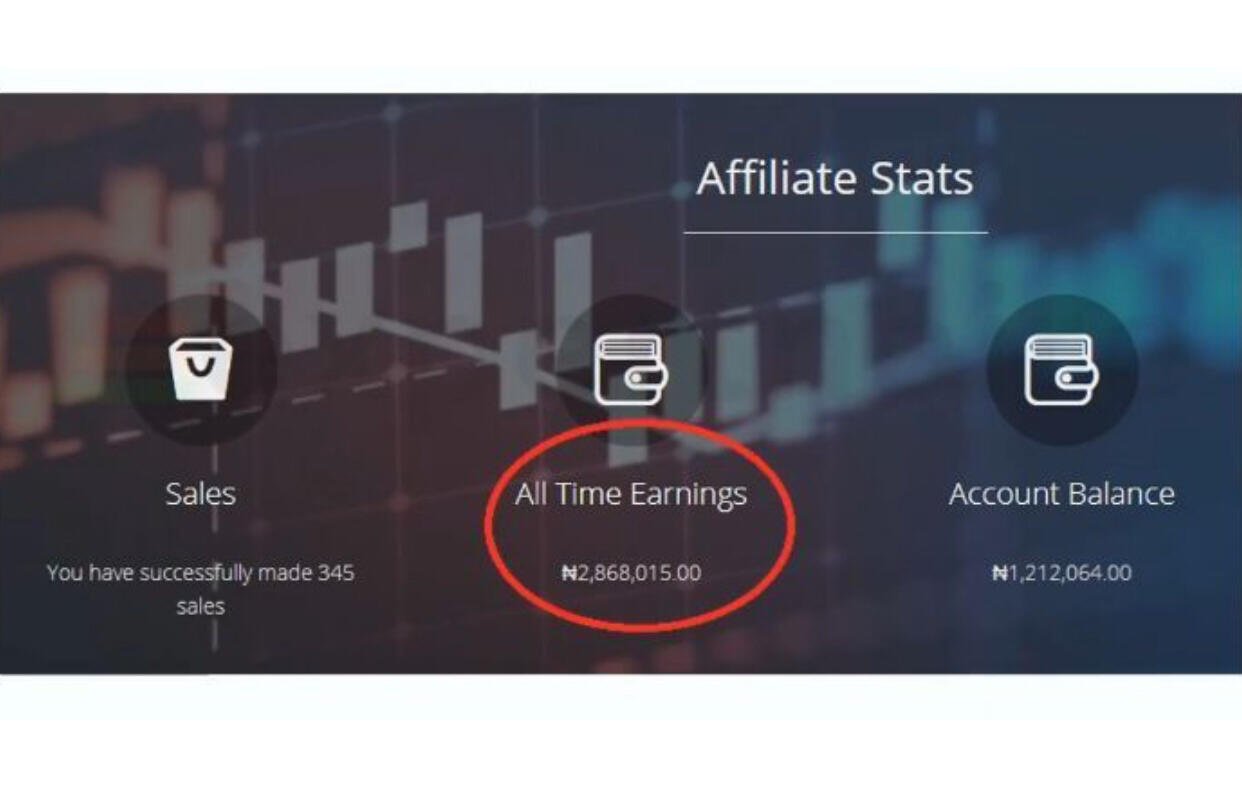 ARE YOU ONE OF THE ADVERTISERS THAT INTENTIONALLY SKIP THIS AND BLAME EVERYONE FOR NOT MAKING SALES???

A lot of product sellers and advertisers struggling with sales are unknowingly practicing bad advertising strategy.

It's a bit difficult to meet up with your advertising goal (Leads & Conversions) when you intentionally skip one of the funnel stages below:

1. Awareness😳
2. Interest😁
3. Decision🤝
4. Action💰

(Unless you have a BIG budget to burn out)

1. Even if you're practicing laser-focused targeting your first message should focus on "problem awareness" when running your first campaign. Take note!

✅This will capture the attention of your target audience to KNOW YOU or learn more about your business and also develop interest to do business with you.

2. Your second message should focus on "solution awareness" because they're no longer cold audiences. They know you and they're ready to listen to you.

Meanwhile, they're in the 'warm audience stage' of your sales funnel. A perfect time to explain what you or your company do and express how you or your product can help them solve their problem.

✅This will make them to naturally LIKE YOU and develop a burning (desire) to crush your product before you even present that irresistible offer to them.

3. At your 'hot audience stage', your message should focus on WHY your product is the only solution to their problem and why they should take (action) now now and buy from you!

You can dramatically persuade them using the benefits of your product instead of listing only the features of your product. The more they understand how valuable your product is, the more they will TRUST YOU!

👉🏼Your conversion rate will skyrocket when your target customers:

✅KNOWS YOU!
✅LIKES YOU!
✅TRUST YOU!

If you can use Facebook Ads to pitch to your target audience, you Will happily sell your products more than you can ever handle. Even your customers will recommend your products to their ene-mies😄

Facebook has made sales super easy for you if you know "HOW" to prospect, nurture and close customers and clients without running out of your Ad budget.

What if I show you exactly what you should do to write perfect Ad copies, apply simple strategy and psychologically understand the best campaign that will skyrocket your sales at every stages of your sales funnel + different audience targeting

What if you have a lifetime access to me where we can be working together (day and night) just to make sure that you never lose money on your campaigns. Meanwhile, you have guarantee of return on investment by keeping eyes on your campaign to see what and when you need to do some touches for better optimization and deliverability.

Imagine having a FREE access to my private Facebook group where I teach my students how to dramatically profit from Facebook advertising no matter your industry, product type or services.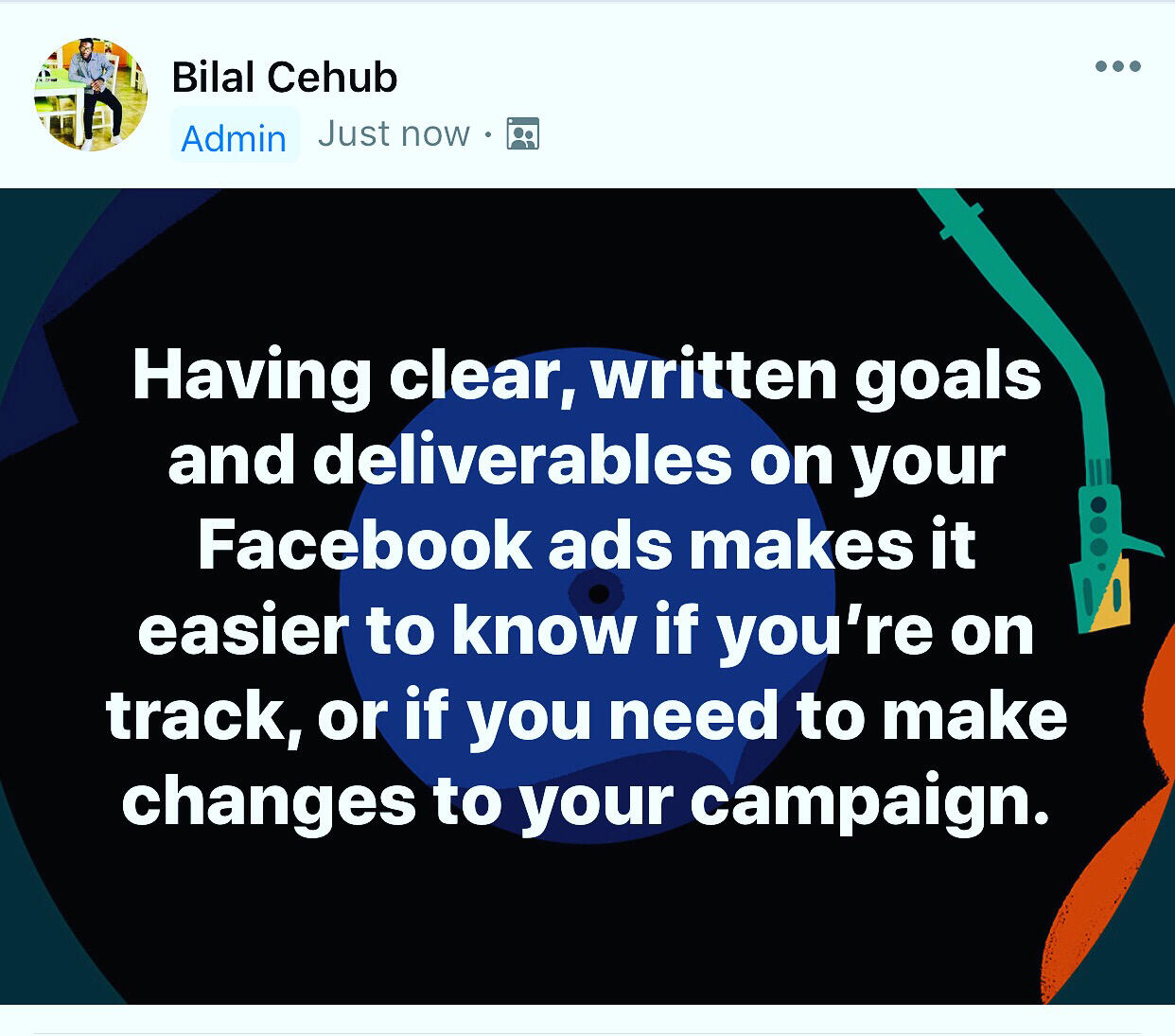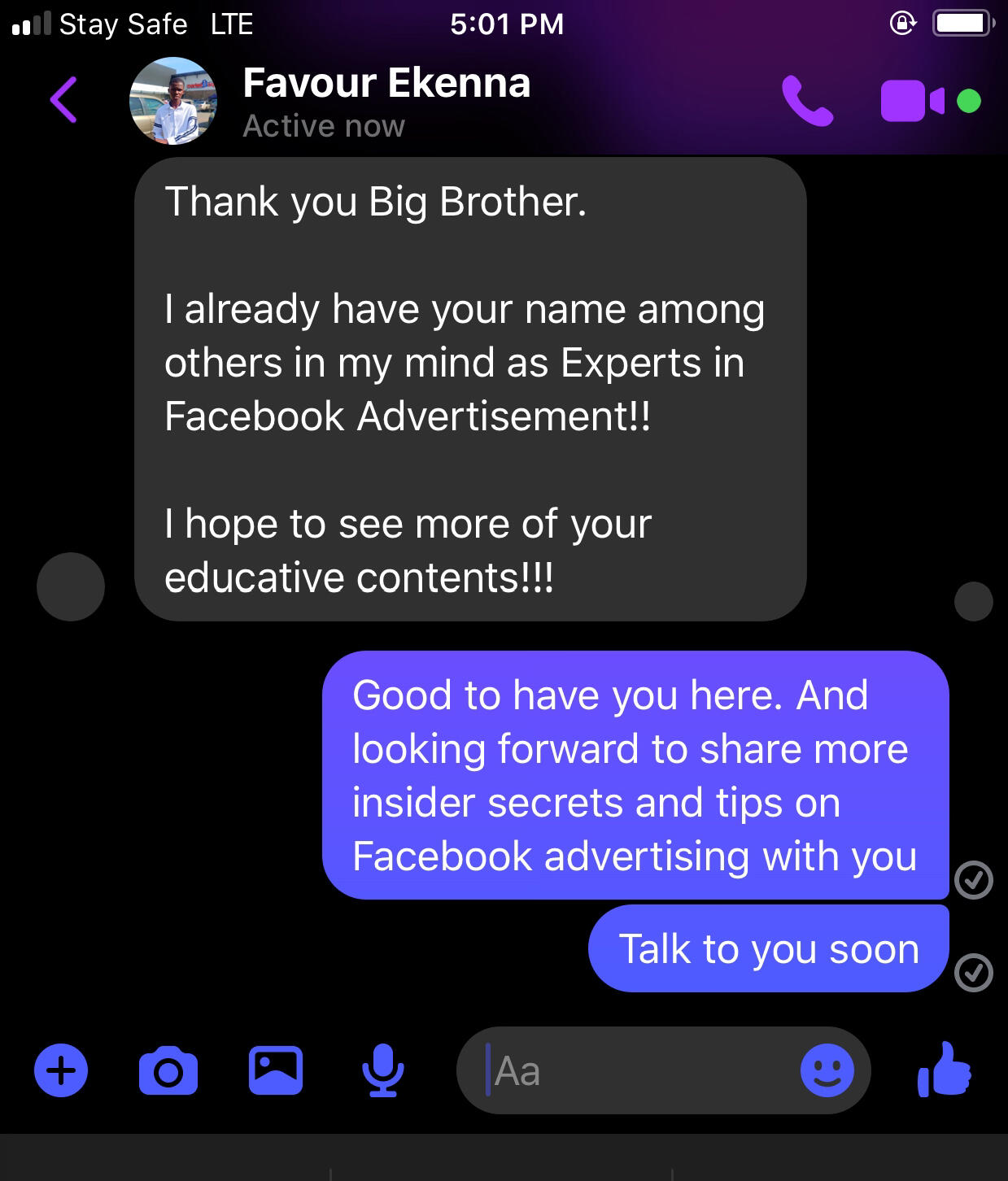 👉🏼Whether you have run Facebook ads before or you have zero experience in advertising,

👉🏼The conversion hack ebook will guide you through on how to create your Ad account, protect your account from getting banned and sell your products using just 3 different campaigns that will (automatically) find new target customers for YOU!

The best part is:

👉🏼You will discover how to optimize your campaigns to spend less and generate massive sales.

👉🏼You will discover how to retarget the same customers and sell different varieties of your products to them upfront.

👉🏼This strategy will work for you whether you sell physical or digital products.

👉🏼Affiliate marketers, coaches and service providers can also leverage the 3-step Ad magnet to close more prospects and clients using Facebook advertising.

Here's the catch: You will find over 23 video guides that practically explains all the technical aspects of profitable Facebook advertising + examples of successful campaigns in different industries.
WHAT ARE THE BENEFITS OF RUNNING FACEBOOK ADS???


⭕️You will be able to make more money so that you can live the type of better lifestyle that your heart truly desires and you can do it without having to depend on loans.
⭕️You will be able to make more money so that you no longer have to worry about how to take better care of your family.
⭕️You will be able to make more money so that you can have enough capital to create more businesses that you want. (For instance, after I started making money from my online business, I went ahead to create another online business that brought in N15m last year alone)
⭕️You will be able to stop relying on a monthly pay cheque that is almost never enough. Even if you decide to keep your job, you will have a 2nd source of income by promoting your business and generate more sales.
⭕️When other people are in fear of getting sacked, you will have full confidence because you are the ONE in charge of your income. Not the unreliable government or your boss.
I know you have questions at the back of your mind as regards this conversion hack book so here are my answers to some of your questions
FREQUENTLY ASKED QUESTIONS:
Is it possible to make money with Facebook Advertising?
Answer: Yes of course, it's 100% possible because I was there before you.
I have generated 7 figures in Ad revenue for my Clients and also made 6 figures for myself selling physical and digital products.
I have made 3 million naira in less than 3 months with Facebook Ads promoting affiliate products.
I will still, rinse and repeat the strategy that I'm going to teach you to make more and more.
What would I do to make such a figure with Facebook advertising?
Answer: Is as simple as selling a high ticket product (either physical or digital product) and fun fact, this product must not be your own. You can join affiliate marketing and pick the most high in demand and super expensive product to sell.
If you don't want to sell something then, you can charge high paying clients as advertising freelancer. They're millions of people out there that will happily pay you to run Facebook Ads for them.
How do I sell this product or offer Ad services?
Answer: If you're selling your product so cheap then you have to increase your price today before you implement my Facebook Ads strategy that you're going to learn in your conversion hack ebook.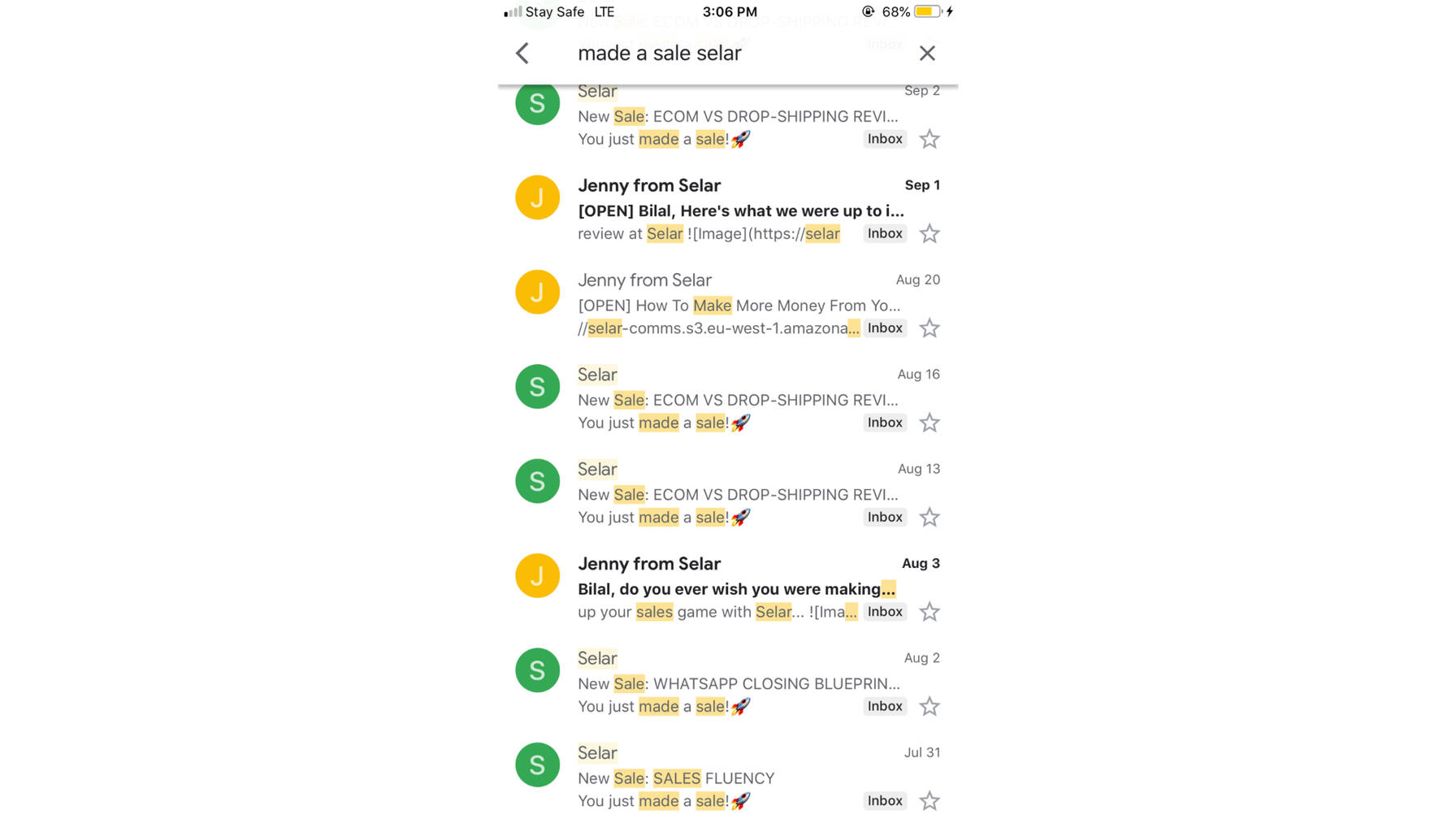 I have been selling my courses like mad using the same strategy that you're going to learn.

Just change your mindset from "nobody will buy my product if it's highly expensive" to "they're people out there who can afford my product".

I also charge N40,000 Naira to have one-on-one Facebook Ads mentorship with me on WhatsApp.

And the only thing I do is to teach them the exact strategy that you're about to discover now.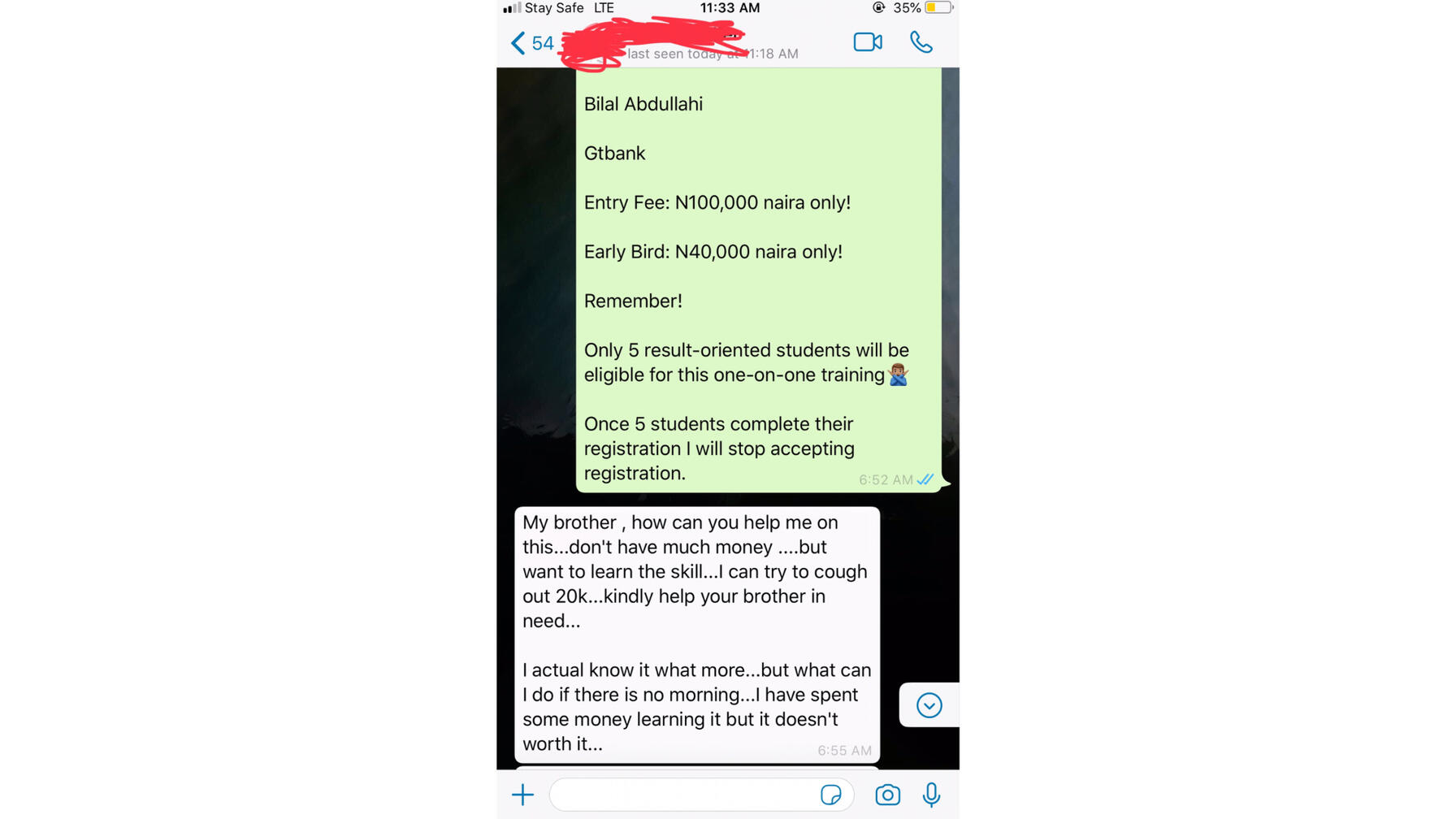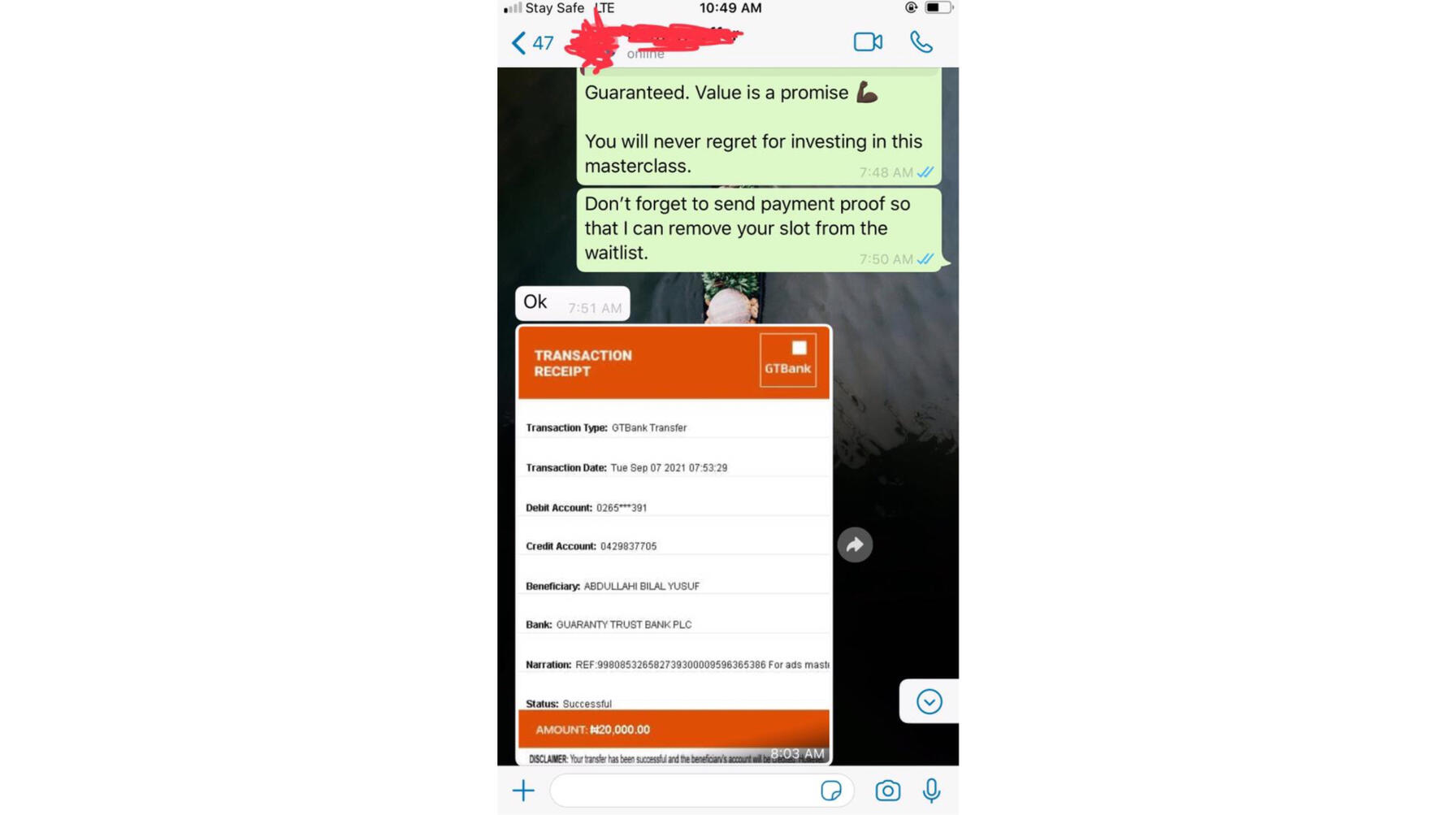 Imagine someone begging you with his money just to learn this non-rocket-science system from you.

What if I'm not an affiliate?

Answer: If you're not an affiliate You will instantly get access to my affiliate marketing training pack. You will learn the exact strategy that I used to close 3 million Naira in less than 3 months selling affiliate products. Added as bonus.

What if I have never rendered any services online before?

Answer: If you have never rendered any services online before, you will instantly get access to a successful freelance blueprint on how to confidently sell your skills to small business owners in Nigeria. Added as bonus.

What if I don't have any lucrative online skills?

Answer: If you don't have a high paying skill, you will instantly get access to a web design and graphics blueprint from which you can learn how to design responsive and presidential websites in less than 24hours. Plus how to land international clients that will pay for your lucrative web design and graphics skills. Added as bonus.

The only thing you need is to use my 3-step ad magnet to bring in high paying customers and clients into your funnel or DM and charge them for your product and services. Shikenan!

You will use a flex Ads targeting to put your Ads in front of their Facebook and Instagram feeds (constantly) until they click and buy your product or book for your services.

You will learn audience psychology to understand what type of Ad copy, image and "call to action" trigger your target audience to click your Ads whenever you target them. This will help you to spend less money and generate baddas sales.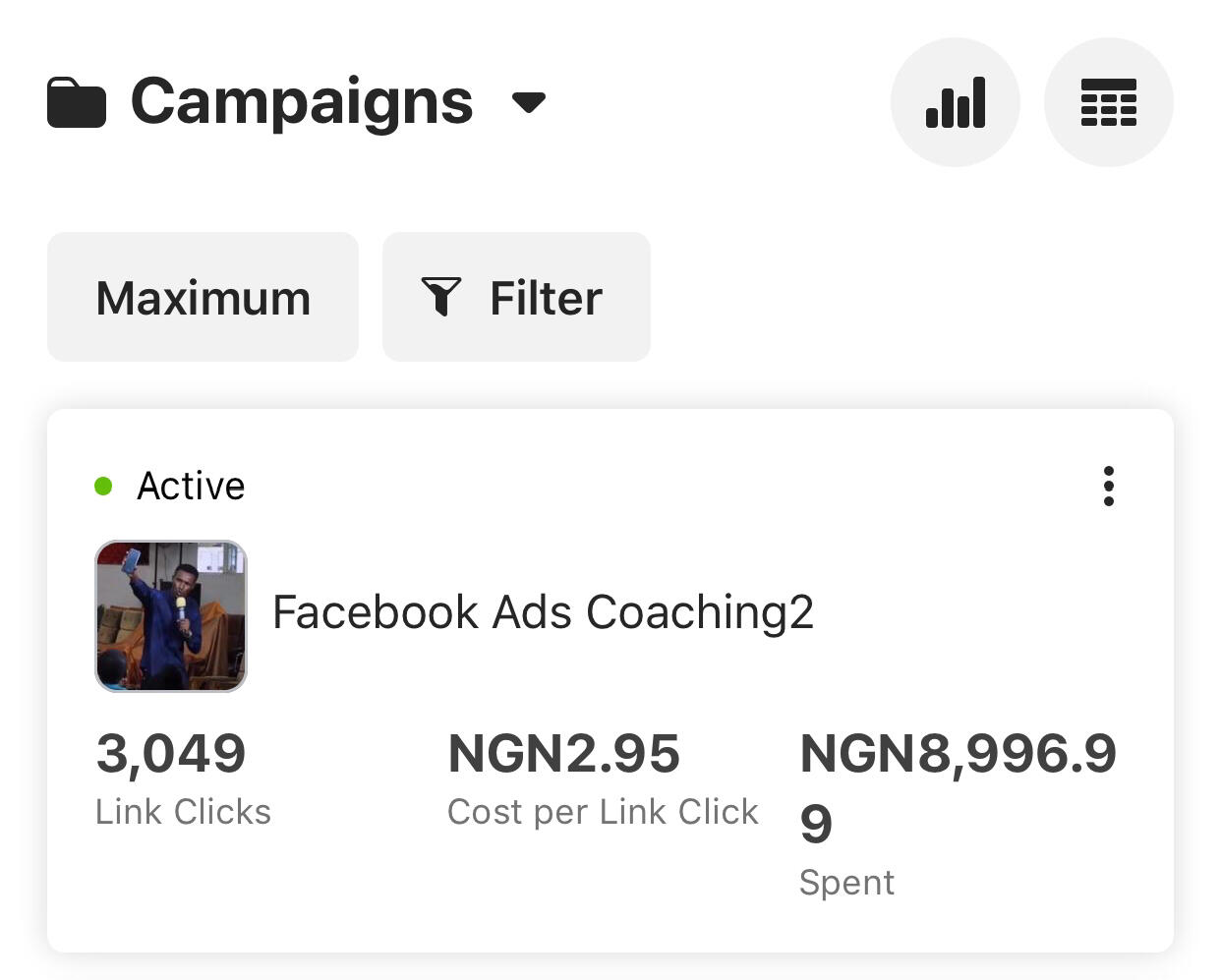 This is a screenshot of my coaching campaign. I literally spends 2.95 Naira on every students that join my WhatsApp group for training.

Imagine spending only 2.95 (CPC) to get new customer that will pay for your product no matter how expensive your product is.

This is No. #1 reason why Facebook advertiser like to work with me. Because, I help them spend less money and generate baddas return on investment (ROI).

And finally I have packaged the same step-by-step guide for you to also have your own share of the money 💰 by running profitable Facebook Ads that convert.

My friend, The conversion hack book is your best bet because you're going to learn the non-rocket-science system I have used to scale over 140 small businesses in Nigeria. And also teach over 1,500 students that are doing well in their online business and freelance services today.
YOUR HOT BONUSES:
BONUS ONE🔥

👉🏼A "beginner to pro" video walkthrough (23 videos) on how to create your Ad account, how to setup and launch your Facebook advertising campaign, how target e-commerce audience, how to understand your customer avatar, how to create custom audience and more.

BONUS TWO🔥

👉🏼Complete video course on how to start your freelance business and attract international clients (Worth #100,000)

BONUS THREE🔥

👉🏼Complete video course on Web Design and Graphics and how to sell your skill and charge your clients with confidence (Worth #170,500)

BONUS FOUR🔥

👉🏼Video guide on how to register your business/company name by yourself with Corporate Affairs Commission in Nigeria (Worth #30,000).

BONUS FIVE🔥

👉🏼My complete affiliate marketing ebook where I explained proven strategy that I used to generate 3 million naira in less than 3 months helping experts selling their products online.

Ready to take all these bonuses and scale your business with profitable Facebook Ads?

Make payment now:

Bilal Abdullahi

0429837705

Gtbank

Launch Price: N7,500 Only

Today price: N15,000 (50% Off)

Actual price: N30,000 Naira only!

Price May Reset To #30,000 Anytime Soon

30 Day Money Back Guarantee

Note: Send payment proof on WhatsApp (07087134118) to confirm your order and LUCK in your spot now.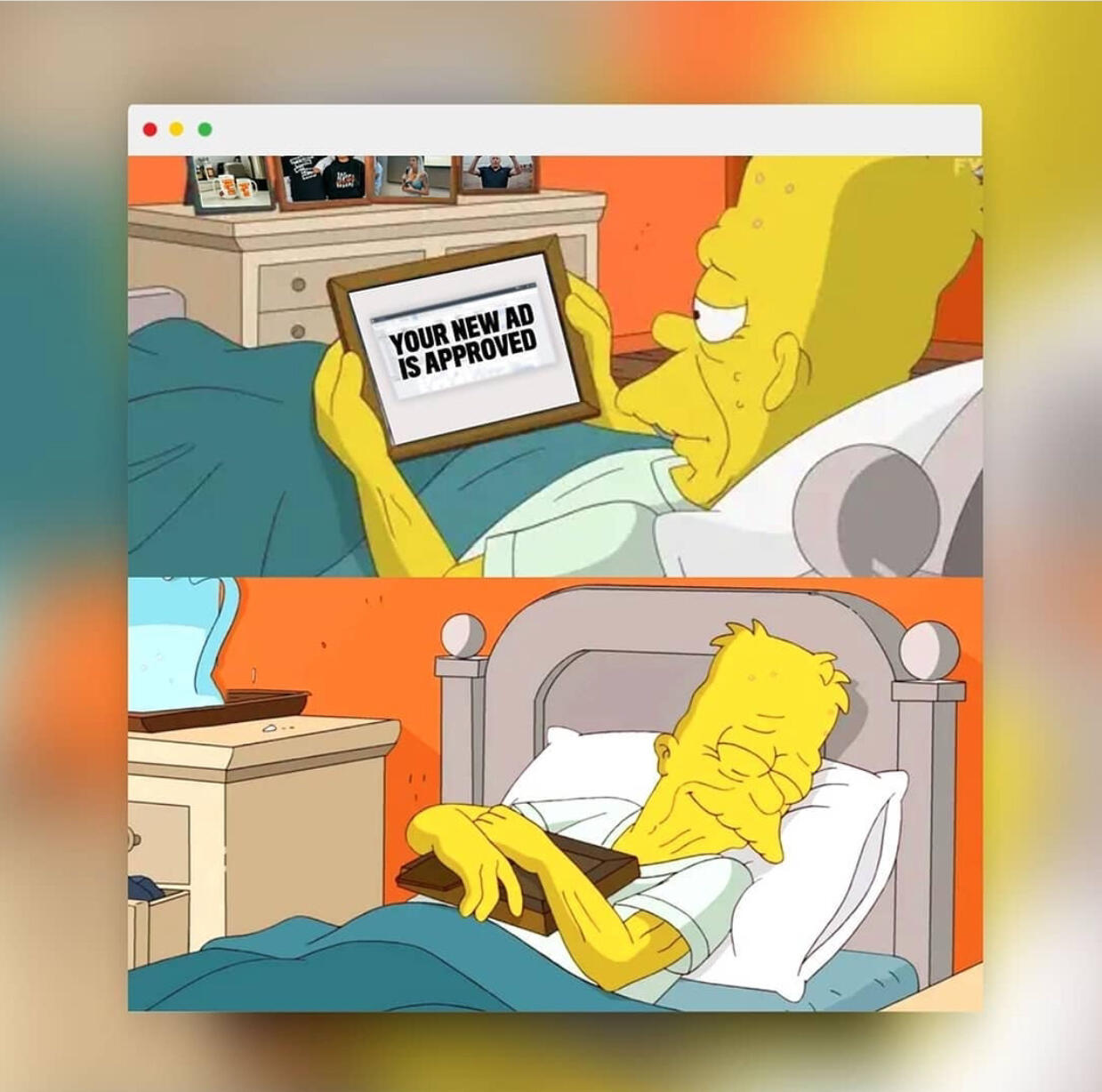 Grab Conversion Hack Book now while it is still at 50% discount. Once your payment is confirmed, you will receive an email to access it in your inbox. Remember to keep this email safe as that is how you will be able to access your conversion hack book. You can also come back to download it anytime.
A QUICK RECAP OF YOUR FREE OFFER

👉🏼Free access to my private Facebook group where I share killer tips on campaign optimization

👉🏼23 step-by-step video guides on how to create your Ad account, setup and launch your profitable campaign.

👉🏼Powerful bonuses on lucrative online skills and how to monetize them. All in a single package for you!

PS: All access CODES to your bonuses has been provided in the last page of your conversion hack book.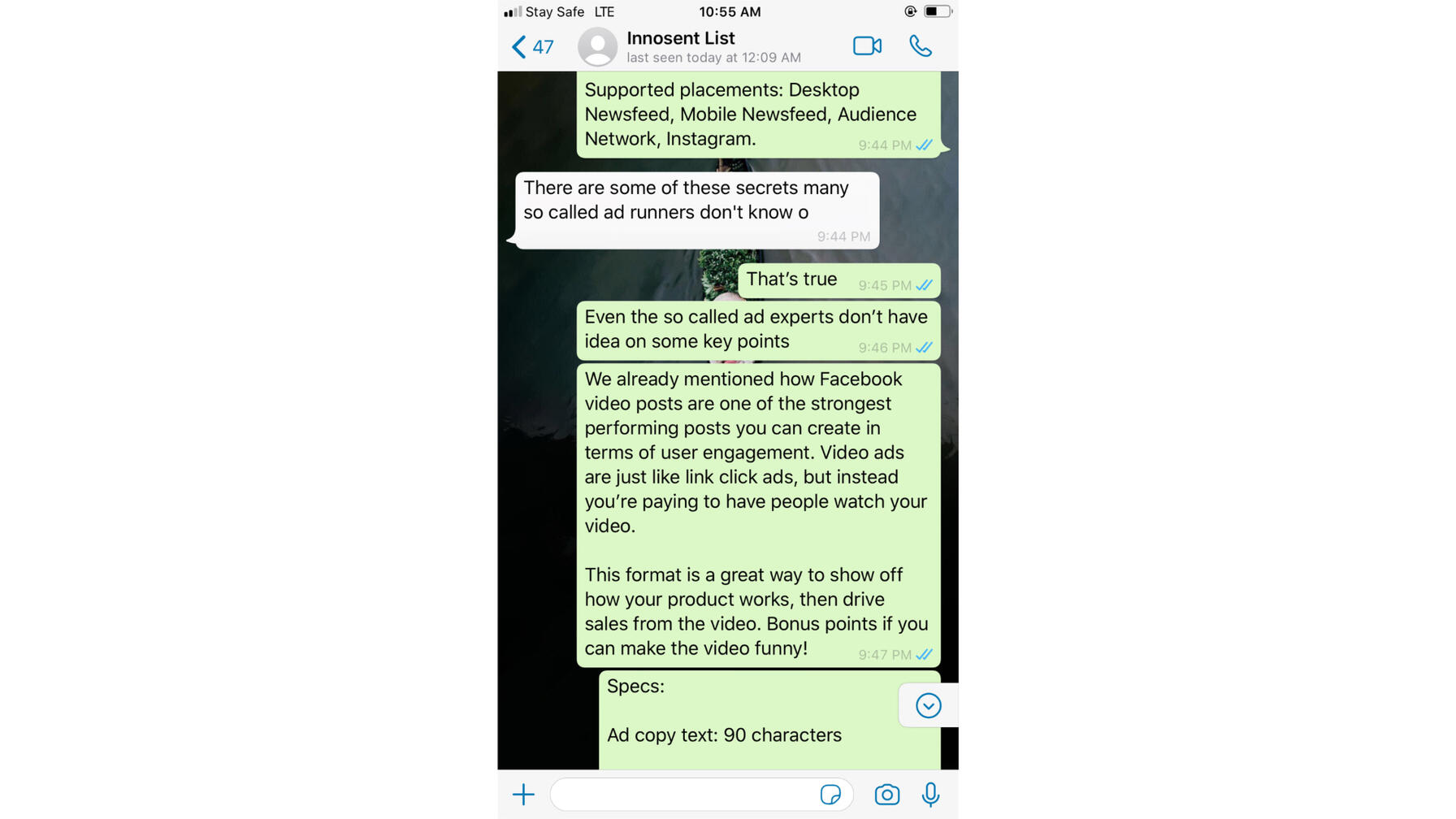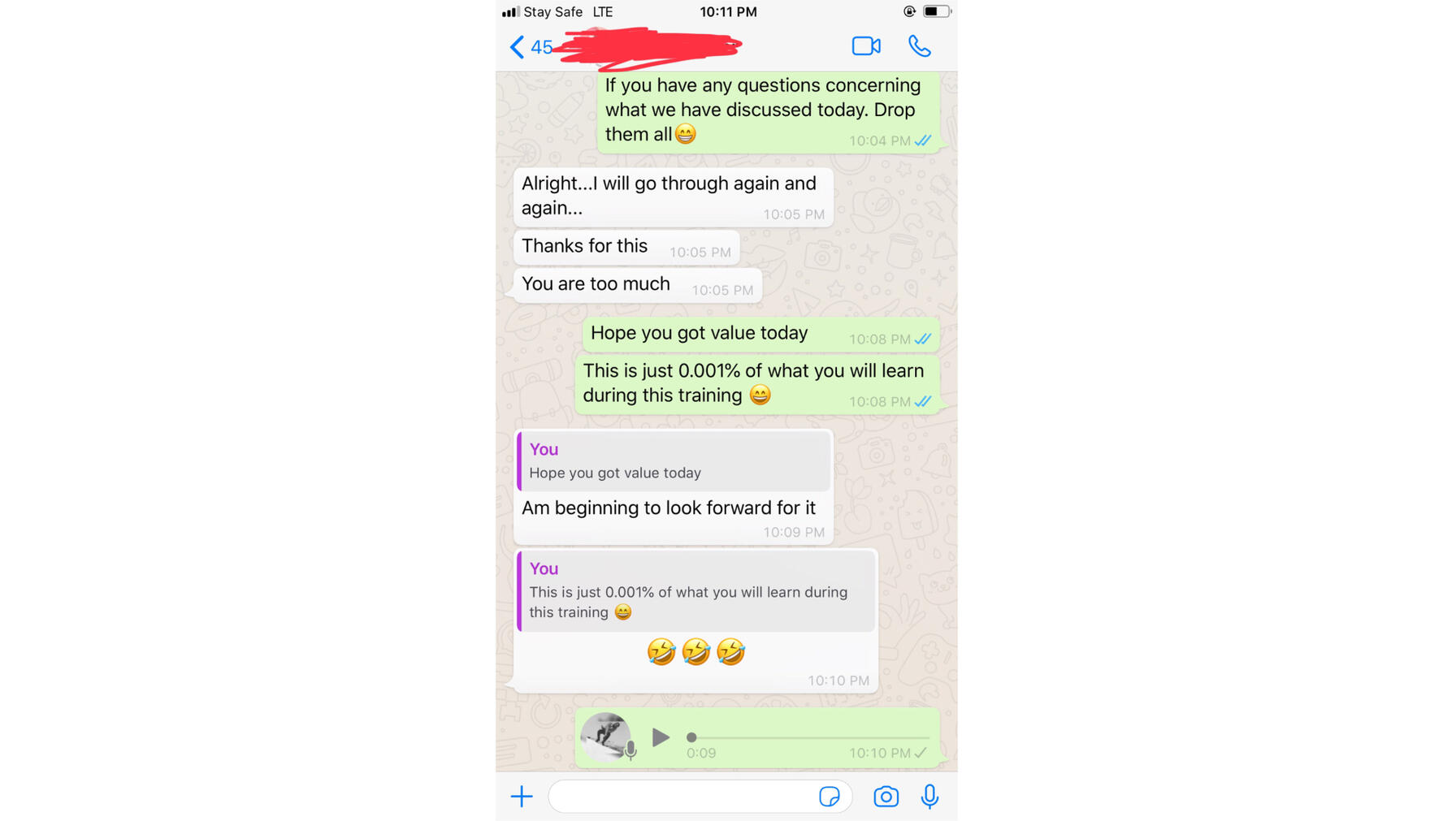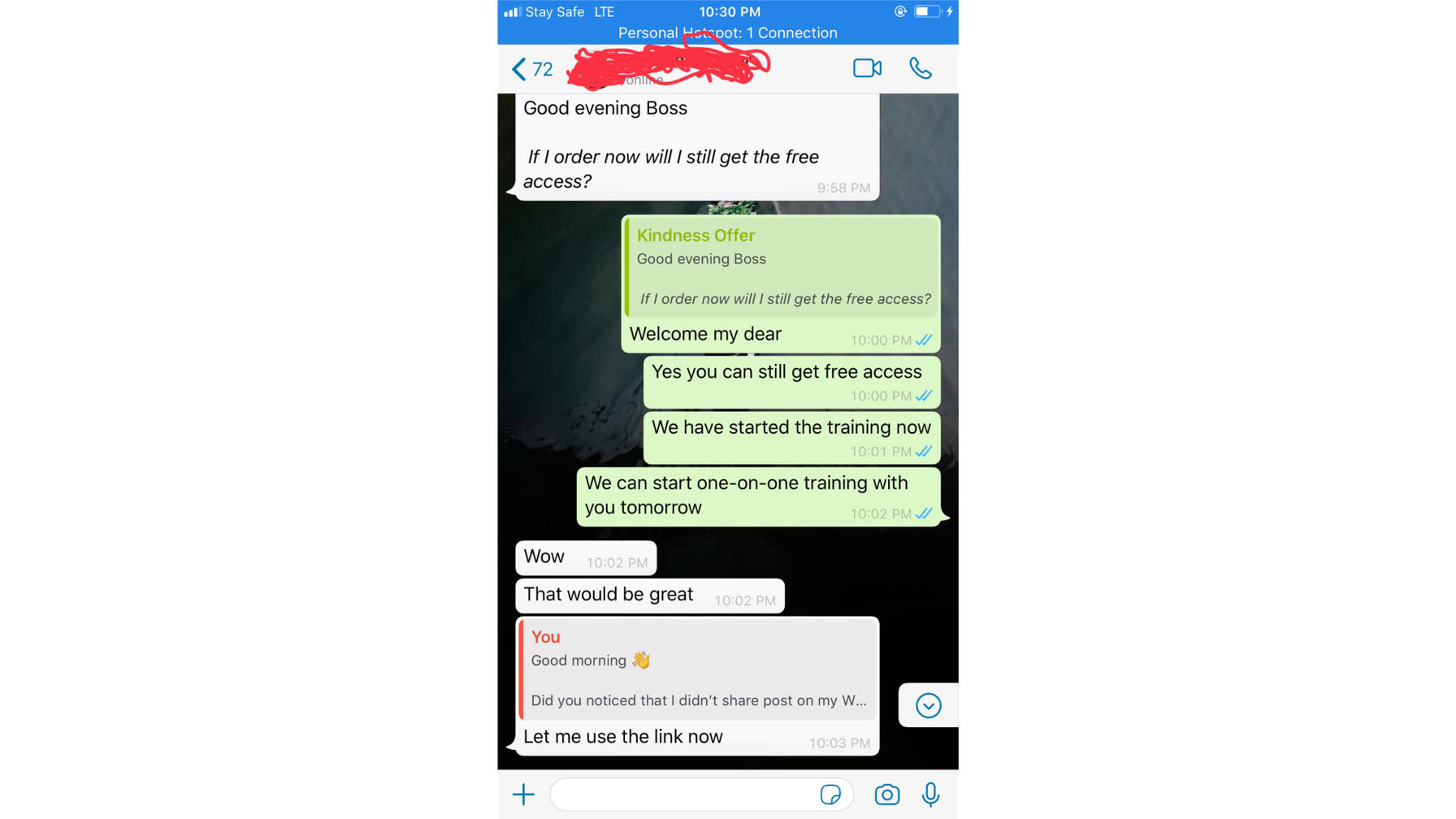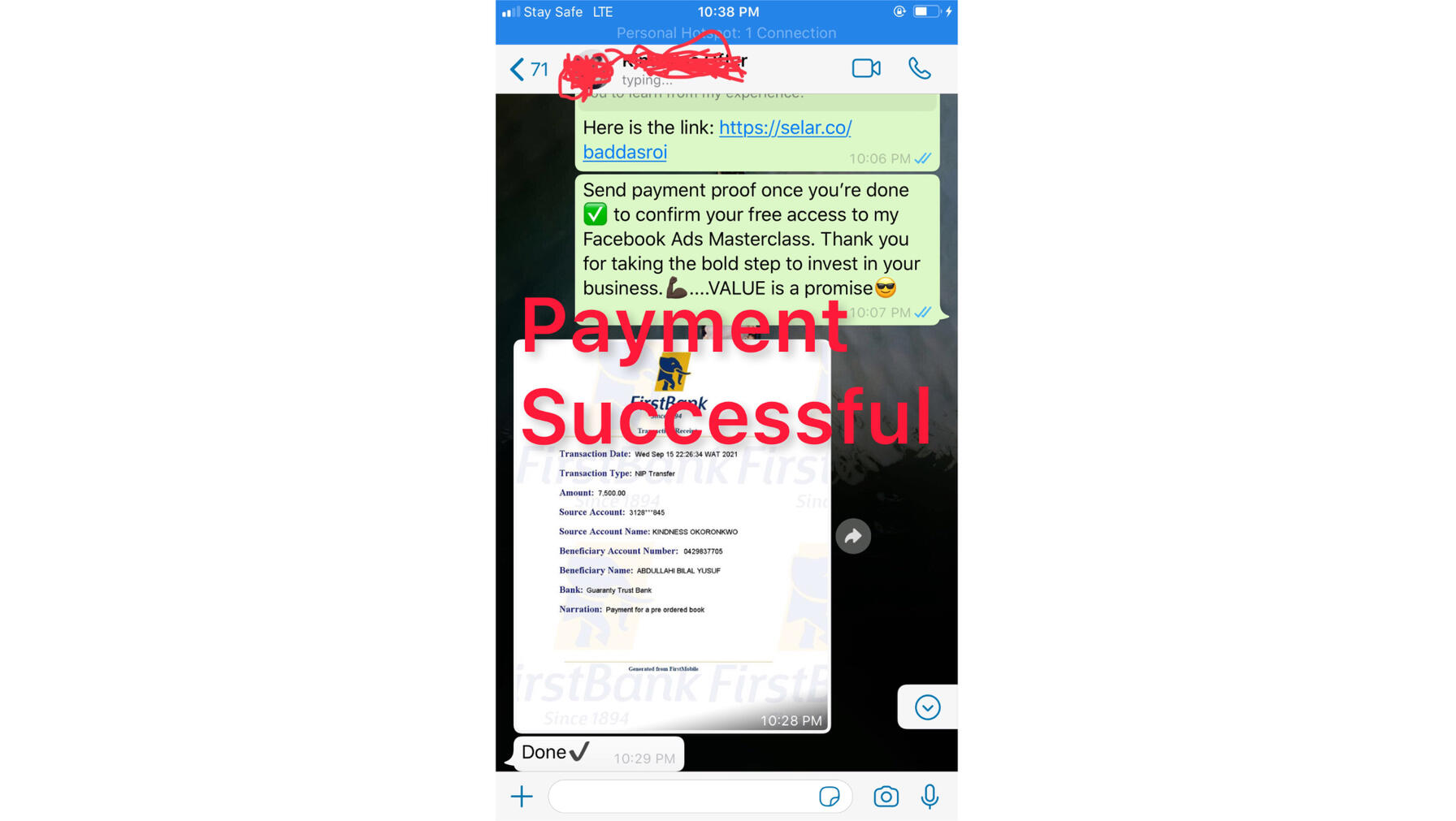 ---
This site is not a part of the Facebook website or Facebook Inc. Additionally, This site is NOT endorsed by Facebook in any way. FACEBOOK is a trademark of FACEBOOK, Inc. Created By Campus Entrepreneurs Hub (cehub.com.ng)